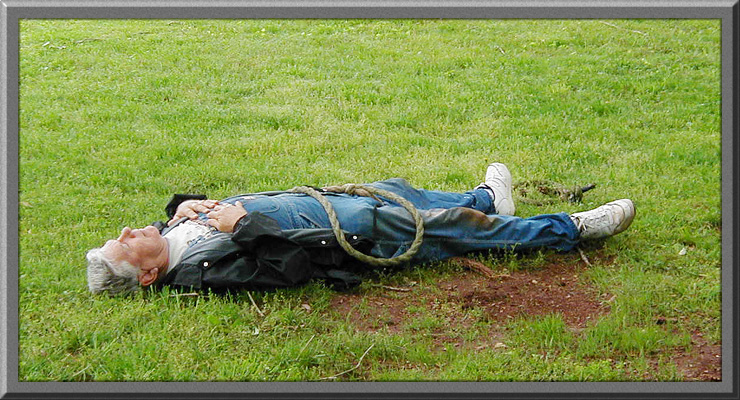 Knox bounces on the bag swing.

David says, "Knox, I wouldn't trust that rope.  The bagswing has been there about five years and we have never changed the rope"

Knox replys, "Not to worry. See, the rope is fine", as  he contiues to bounce.

David and Ernie have a hard time breathing while laughing at Knox when the rope breaks and he "bounces" on the ground.